Where Are We?
Nature's Haven has 2 locations

Our original location is at Coleambally which is in the Southern Riverina NSW. The Coleambally Irrigation Area has access to reliable, good quality irrigation water which is sourced from the Murrumbidgee River via flows from Burrunjuck and Blowering Dams.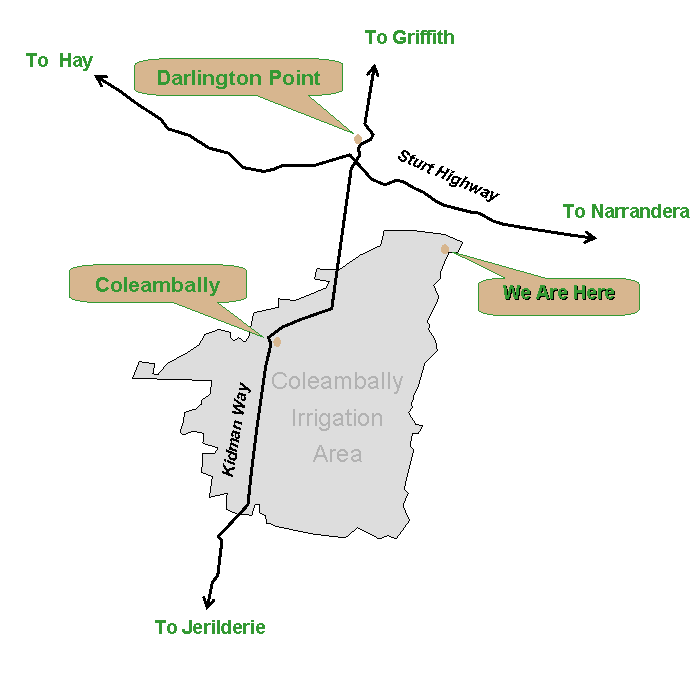 Coleambally is approximately 90 min West of Wagga Wagga and 40min South of Griffith.
Coleambally forms part of the irrigation network of the Riverina which collectively form one of Australia's major food bowls with an annual Wine and Food festival held in Griffith over the Easter long weekend.
Distance to major cities:
Canberra 4 hrs
Melbourne 41/2 hrs
Sydney 7 hrs
Brisbane 15 hrs
Adelaide 10 hrs
---
Our second location is at Dimbulah in Far North Queensland which is 45 km West of Mareeba and approximately 1/1/2 hrs West of Cairns. Being up in the Far North gives us access to a suitable climate to continue our production through the Winter months and also allows us to extend the range of crops we can grow.
Cairns airport is approximately 1 1/2 hours away and is an international airport which makes export logistics attractive.
---
With 2 locations we can now have supply of certain vegetables year round which has enhanced our reliability in the market place.